Nº Registro: 42/62 Categoría: 4 estrellas
ROYAL INN CASA DEL CURA OF CALATAÑAZOR
In Calatañazor where by steep streets and narrow alleys run centuries of history. Sounds of collections of ballads and roar of battles are heard over a silent background, THE ROYAL INN CASA DEL CURA hangs on the sickle of the river Milanos in a building which is more than three hundred years old that passed by different functions, from post office, jail or farm house.
The rebuilding, respecting the past, has looked for the innovation in colours, materials and ways in a frame of traditional architecture where the limestone highlights, as well as the Arabian tile, the inn a part from its six double bedrooms offers a living room that also provides a touch of creation and originality where you can enjoy a wide offer of dishes and selection of wine to accompany.
In an exclusive natural place, surrounded by forests, next to the park of the Canyon of the River Lobos, in the Cid's Route, close to the Douro's medieval defense line of castles and watchtowers, nature and history are combines to create a magic environment.
MOZARABIC JOURNEYS OF CALATAÑAZOR
All the weekends of November and groups all year
Friday:
accommodation + dinner
Saturday:
:accommodation + Mozarabic dinner + breakfast

Sunday:

 
breakfast
€150  + VAT per person



MOZARABIC VIDEO OF CALATAÑAZOR
https://www.youtube.com/watch?v=SK7DEDSqIp0
We relive what Catalañazor was in the X century:
We dress up the diners with vintage authentic turbans and authentic veils, we visit the village in the light of the moon with torches. There is a show of dancers who do the belly dancing, of the veils. Medieval musicians play ancient instruments (hurdy-gurdy, the darbuka, the txalaparta the Gembe, shepherd's whistle)

 
Traditional Mozarabic food (Capon to the delights of honey, couscous, hummus, black pudding, fritters, tahini).



WEEKENDS OF THE CIDER
Weekends from February to May
The journey of the cider, with authentic cider house menu (grilled steak, chorizo in cider, cod with peppers, omellete, cheese with quince) with the cubes from the cider from Guipuzcoa and Asturias and the best atmosphere around the cider.
Traditional menu cider bar €27 per person
OFFER WINTER WEEKENDS
*Accommodation from Friday to Saturday with breakfast
*Two typical dinners
€115 + VAT (10%) per person on the weekend in double bedroom.
KIND:
Posada
CAPACITY:
12 + 2
RENTAL:
Bedrooms / Bedrooms
LOCATION:
Population
PETS:
consult
DISABLED ACCESS: yes
EQUIPMENT AND SERVICES
Indoor kit
Balcony, Bathroom in the bedrooms, Heating, Fireplace, Cared decoration, Internet, Pets (consult), Restaurant, Meeting room, Credit card, TV in bedrooms, TV in living room, WIFI
Outdoor kit
Rural tourism, Good views, Historic building, Garden, Close garden, Disabled people, Garden furniture, Terrace, Green area
Services in the area
| | | | |
| --- | --- | --- | --- |
| Spa | 25.0 km | Bus | 0.1 km |
| Cash machine | 12.0 km | Health Center | 28.0 km |
| Ski station | 35.0 km | Train station | 28.0 km |
| Chemist´s | 12.0 km | Petrol station | 1.0 km |
| Golf | 5.0 km | Equestrian sports | 28.0 km |
| Swimming pool | 12.0 km | Restaurant | 0.1 km |
| Supermarket | 0.1 km | Taxi | 12.0 km |
ACTIVITIES IN THE AREA
WHERE TO GO
Calatañazor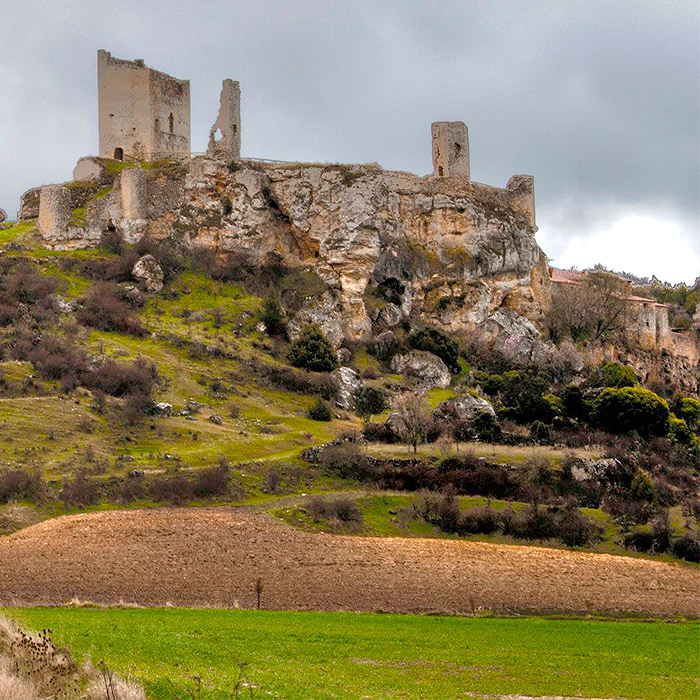 A Historical Artistic Group. Medieval town with its medieval flavor through its paving streets, typical houses, castle tower and city walls. So it has been stage in several films, excelling Chimes at ...
Monumento Natural La Fuentona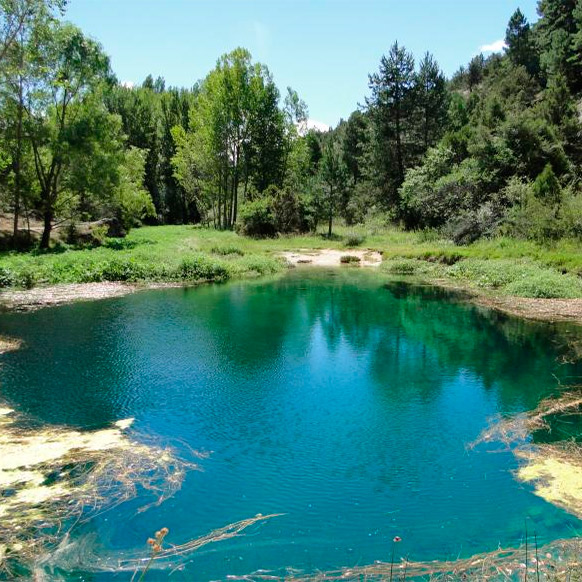 At the end of the Gorge of Abión is it's the birth of La Fuentona guarded by vultures and other raptors, surrounded by a pine and some juniper and oak. It is Natural Monument and you cannot have a bat...
Cañón del Río Lobos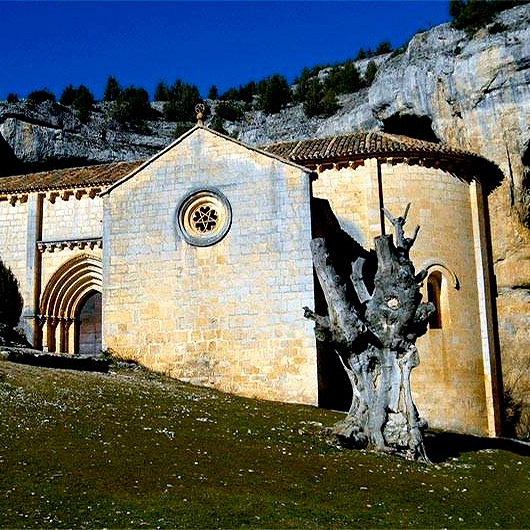 Axis of Natural Park of the River Lobos where the vultures are the kings of the air. La Casa del Parque in Ucero, and location of the Templar church of San Bartolo and Cueva Grande are charismatic. Th...
UPCOMING EVENTS
Fiestas Virgen de Brezales
En Espejón, del 23 al 27 de junio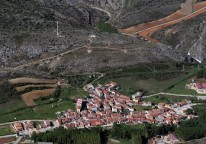 Los vecinos de Espejón viven a partir del jueves sus fiestas grandes del año, en honor de la Virgen de Brezales. Son las primeras camisetas de peña que salen a la calle, las primeras verbenas y la pri...
Sanjuanes sorianos
En Soria, del 28 de junio al 3 de julio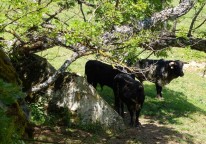 Fiestas principales de la ciudad que comienzan con el Pregón, siguen con Jueves la Casa, Viernes de Toros, Sábado Agés, Domingo de Calderas y concluyen con el Lunes de Bailas, o mejor dicho, en la mad...
Santa María Magdalena
En San Leonardo de Yagüe, del 22 al 25 de julio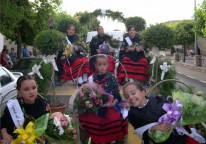 El 25 de julio, día de Santiago, es costumbre finalizar las fiestas con la tradicional caldereta, un guiso que tiene como base la carne de vacuno y que se reparte colectivamente entre los vecinos y nu...
ENVIRONMENT´S INFORMATION
Calatañazor
Fundamental village in the Route of Almanzor which is equidistant between Soria and Burgo de Osma and very close to the Natural Reserve "Sabina of Calatañazor" and the Natural Monument "La Fuentona". It is the Historical Artistic Complex. It has a medieval style in the paving streets, traditional houses, medieval wall, remains of the castle and Romanesque parish, have attracted to different cinema directors, specially to Orson Welles who filmed here scenes of "Campanadas a Medianoche". It is said that in the Valley of the Blood which you can see in a panoramic view from the castle, Almanzor was defeated by the Catholic Kings in the 1002. The parking is before the entrance of the village, next to the Romanesque hermitage with curious corbels in the apse and, further, hundreds of meters away there are the ruins of the other Romanesque hermitage, dedicated to San Juan Bautista.
Tours
Natural Park Canyon River Lobos. Black Lake. The "Fuentona".
Activities
Hiking, Photography, mycological routes