Environment´s information
The Natural Reserve "Sabinar de Calatañazor" is few kilometres far away and the Natural Monument "La Fuentona", and from Muriel de la Fuente, the traveller can get into the Pine region. 30 kms in the East there is the city of Soria with is Gothic Romanesque, poet route, parks and museum of Numancia. And in the same distance approximately, to the West, the Episcopal villa of Burgo de Osma with its cathedral, arcades streets of the XVIII century, Baroque and neoclassic buildings, parks…And next to it, in Osma, a castle with a medieval bridge, as well as the Celt Iberian-Romanesque site of Uxama. Besides, from Burgo de Osma the traveller can get into to see the Natural Park of Canyon River Lobos. As well as, between Calatañazor and Burgo de Osma you can take a detour to go to see the Romanesque of Rioseco and Torreandaluz, and even go to meet the traditional pottery of Tajueco in a resin pine area.
Calatañazor
Fundamental village in the Route of Almanzor which is equidistant between Soria and Burgo de Osma and very close to the Natural Reserve "Sabina of Calatañazor" and the Natural Monument "La Fuentona". It is the Historical Artistic Complex. It has a medieval style in the paving streets, traditional houses, medieval wall, remains of the castle and Romanesque parish, have attracted to different cinema directors, specially to Orson Welles who filmed here scenes of "Campanadas a Medianoche". It is said that in the Valley of the Blood which you can see in a panoramic view from the castle, Almanzor was defeated by the Catholic Kings in the 1002. The parking is before the entrance of the village, next to the Romanesque hermitage with curious corbels in the apse and, further, hundreds of meters away there are the ruins of the other Romanesque hermitage, dedicated to San Juan Bautista.
Tours
Natural Park Canyon River Lobos. Black Lake. The "Fuentona".
Activities
Hiking, Photography, mycological routes
WHERE TO GO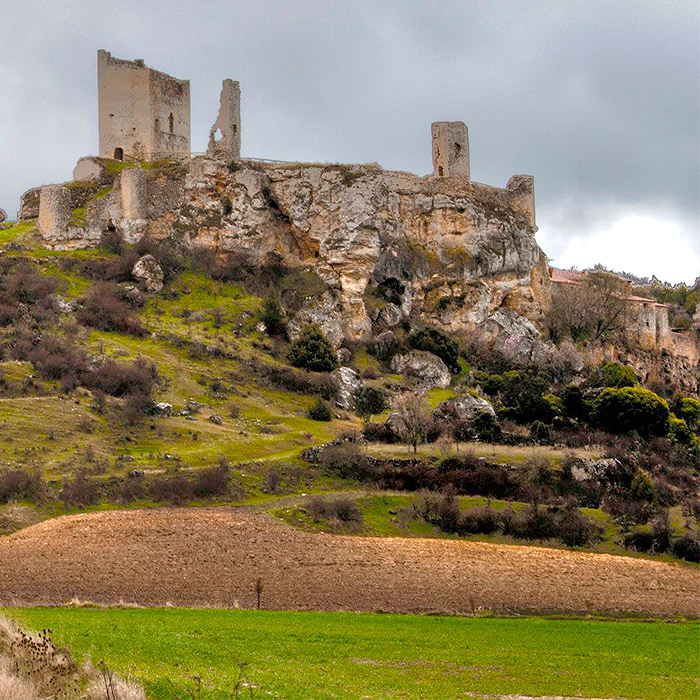 Calatañazor
Conjunto Histórico Artístico. Pueblo con sabor medieval por sus callejas empedradas, casas típicas, torre del castillo y recinto amurallado. Así que ha sido escenario en varias películas, sobresaliend...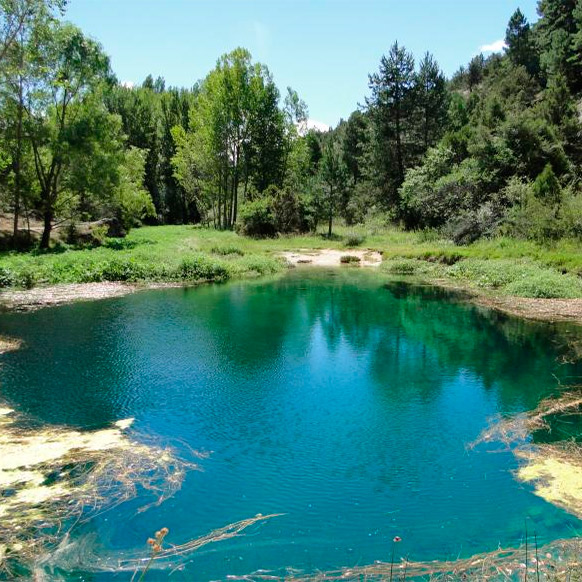 Monumento Natural La Fuentona
Al final de la Hoz del Abión se encuentra su nacedero de La Fuentona vigilado por los buitres y otras rapaces, rodeado de sabinas y algún pino y encina. Es Monumento Natural y no se puede bañar en ell...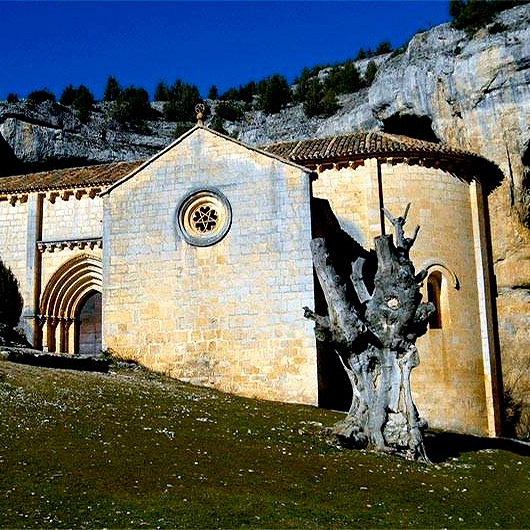 Cañón del Río Lobos
Eje del Parque Natural del río Lobos donde los buitres leonados son los reyes del aire. La Casa del Parque, en Ucero, y en enclave de la ermita templaria de San Bartolo y la Cueva Grande son carismáti...
UPCOMING EVENTS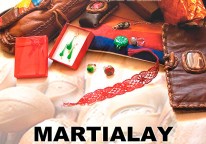 Artesanía y Bolillos
En Martialay, 1 de junio
A partir de las 10:30 comienza la muestra artesanal y encuentro de encajeras, seguida por una parrillada. A las 13:15, desfile y muestra de cómo vestir el traje tradicional. La rifa y la caldereta pop...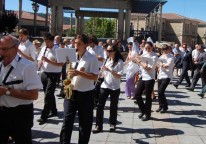 San Quirico y Santa Julita
En Covaleda, del 15 al 16 de junio
Los Santos de San Quirico y Santa Julita son los patrones de Covaleda. Antiguamente se celebraban 3 días de fiesta en su honor que con el paso del tiempo son dos, 15 y 16 de junio.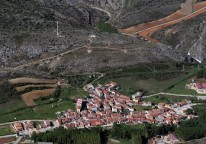 Fiestas Virgen de Brezales
En Espejón, del 23 al 27 de junio
Los vecinos de Espejón viven a partir del jueves sus fiestas grandes del año, en honor de la Virgen de Brezales. Son las primeras camisetas de peña que salen a la calle, las primeras verbenas y la pri...